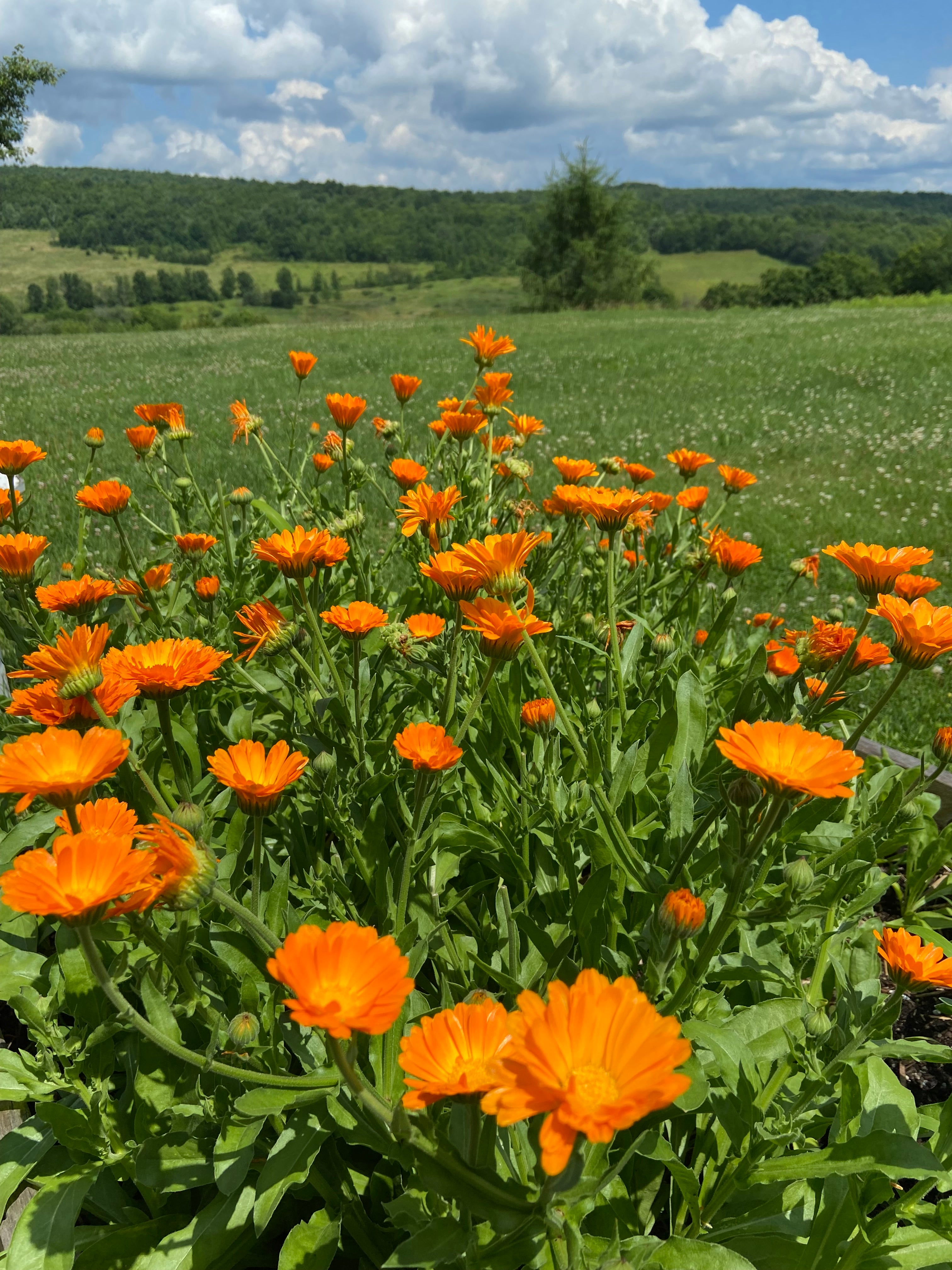 Where All The Magic Happens
The Catskills, New York
Diane's upstate New York apothecary is where she distills her floral waters, infuses her organic flowers into healing oils and creates the skincare clients in the know seek out and adore.
It's a beautiful space on a beautiful property that she and her husband Jim have been the stewards of for over thirty years.
If you would like to stop in to see what Diane is up to, just send her an email. Currently planting for the season, you just might find her in the garden!