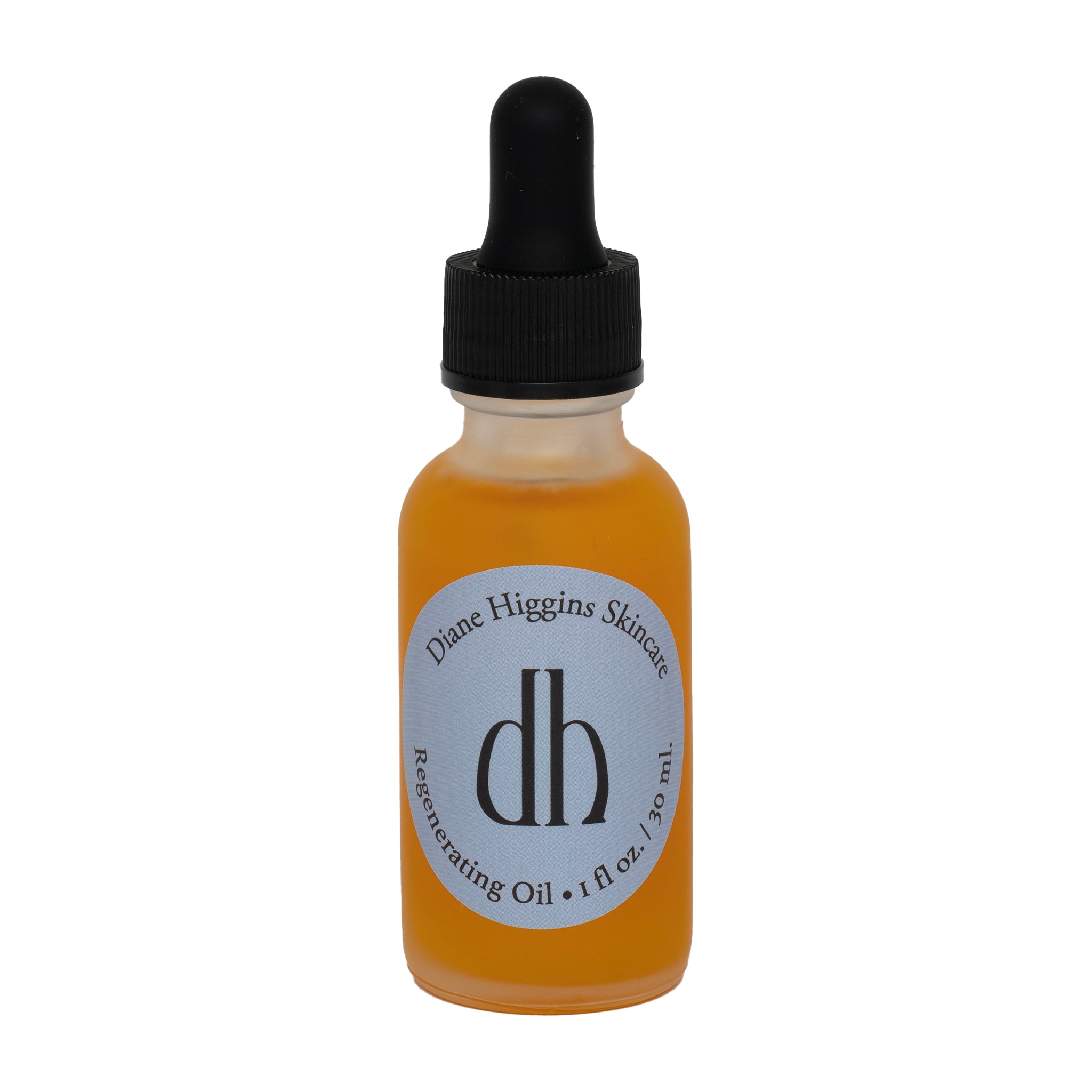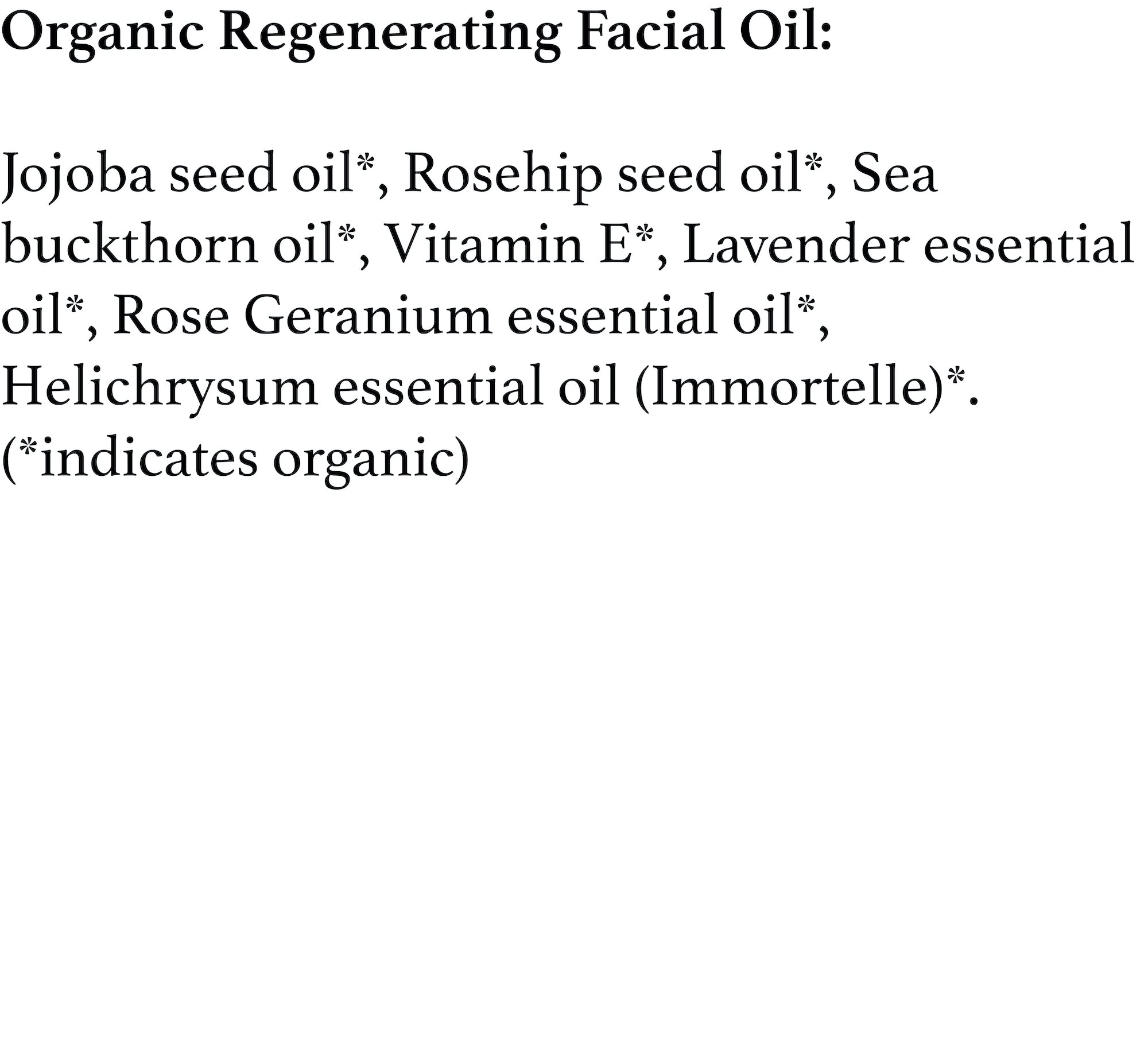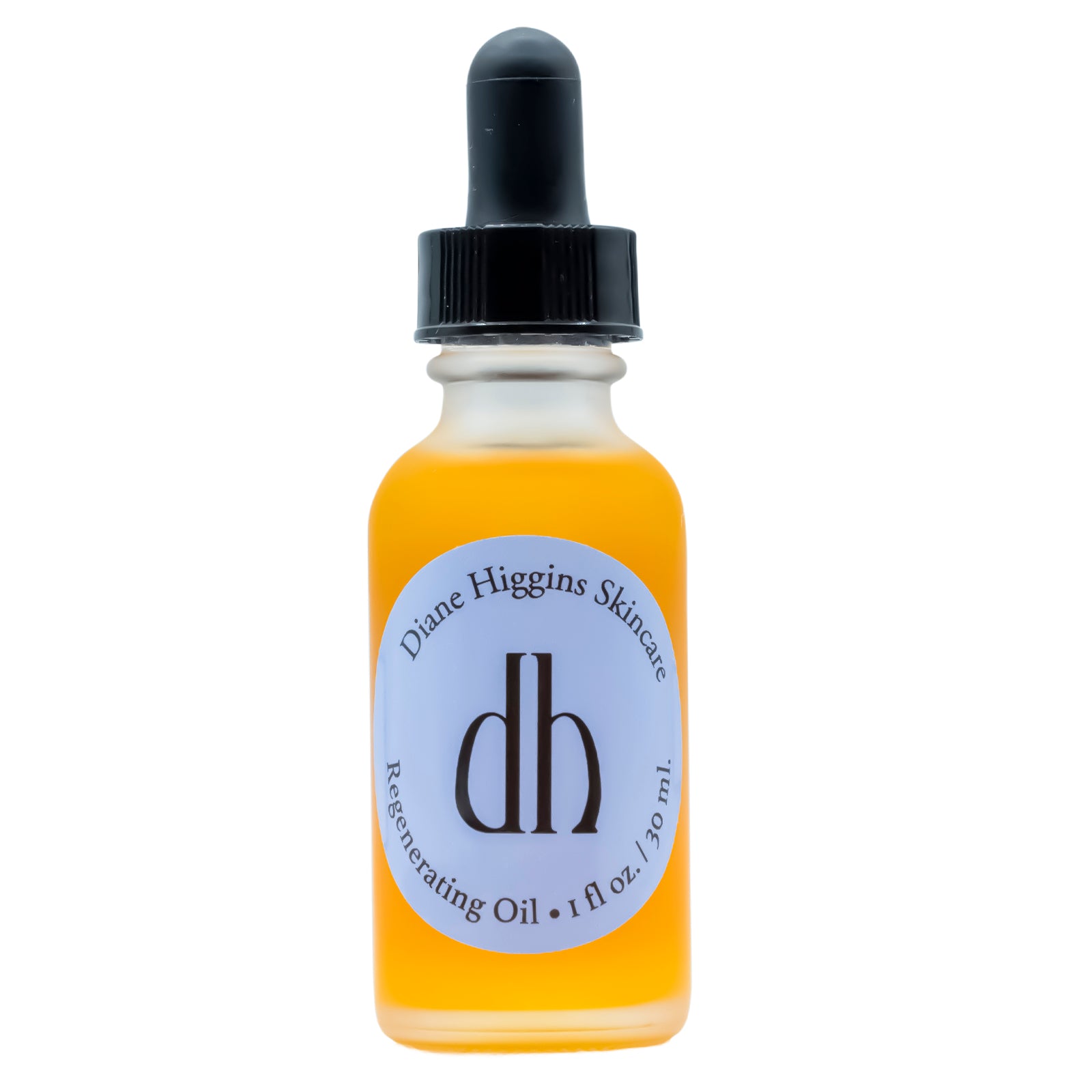 Regenerating Facial Oil – 1 oz
The Goldilocks of Diane's Facial oils, not too heavy and not too light! This beautifully  aromatic facial oil  actively hydrates, stimulates cell renewal and enlivens the skin. Light organic jojoba oil and antioxidant rosehip oil make up this very versatile, easily-absorbed blend. Enjoy the comforting scent of lavender, geranium and soothing immortelle. For all skin types, except acne.
Directions: Shake, apply  4 to 6 drops to the fingertips and spread onto clean, moist skin. Can be used AM and PM alone, over serum or under cream. 
Share
In The Press
"Every beauty editor's best kept secret."
"Scoop is that Diane Higgins is the town's best kept secret."
"I call her the skin whisperer."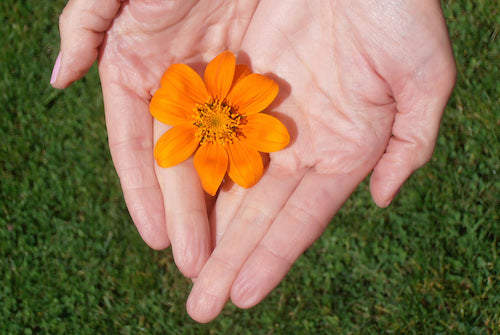 Nature Meets Innovation
Botanical Brilliance
With hand-selected botanicals and innovative technology, Diane Higgins creates a skincare journey that harnesses the true power of nature.
Learn More