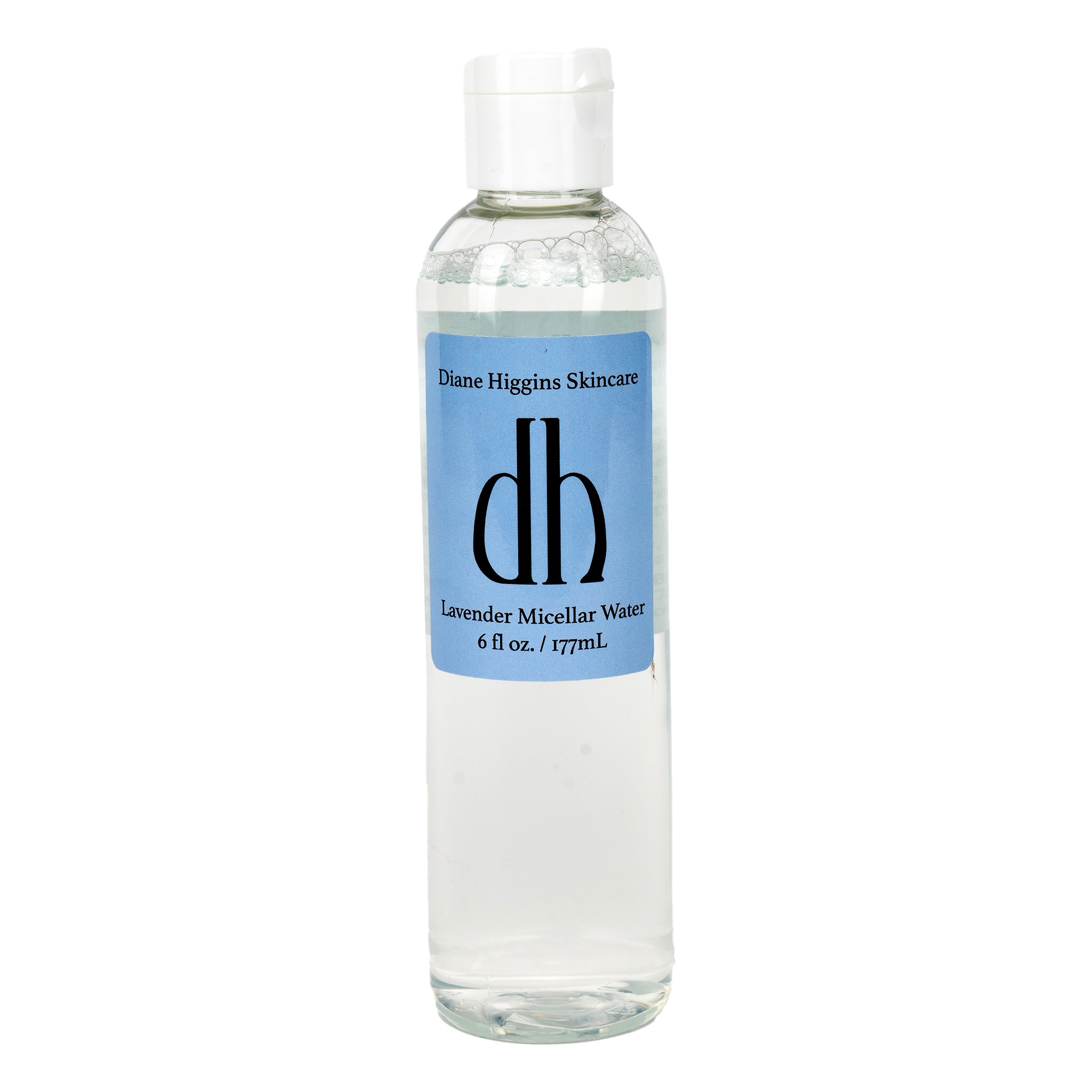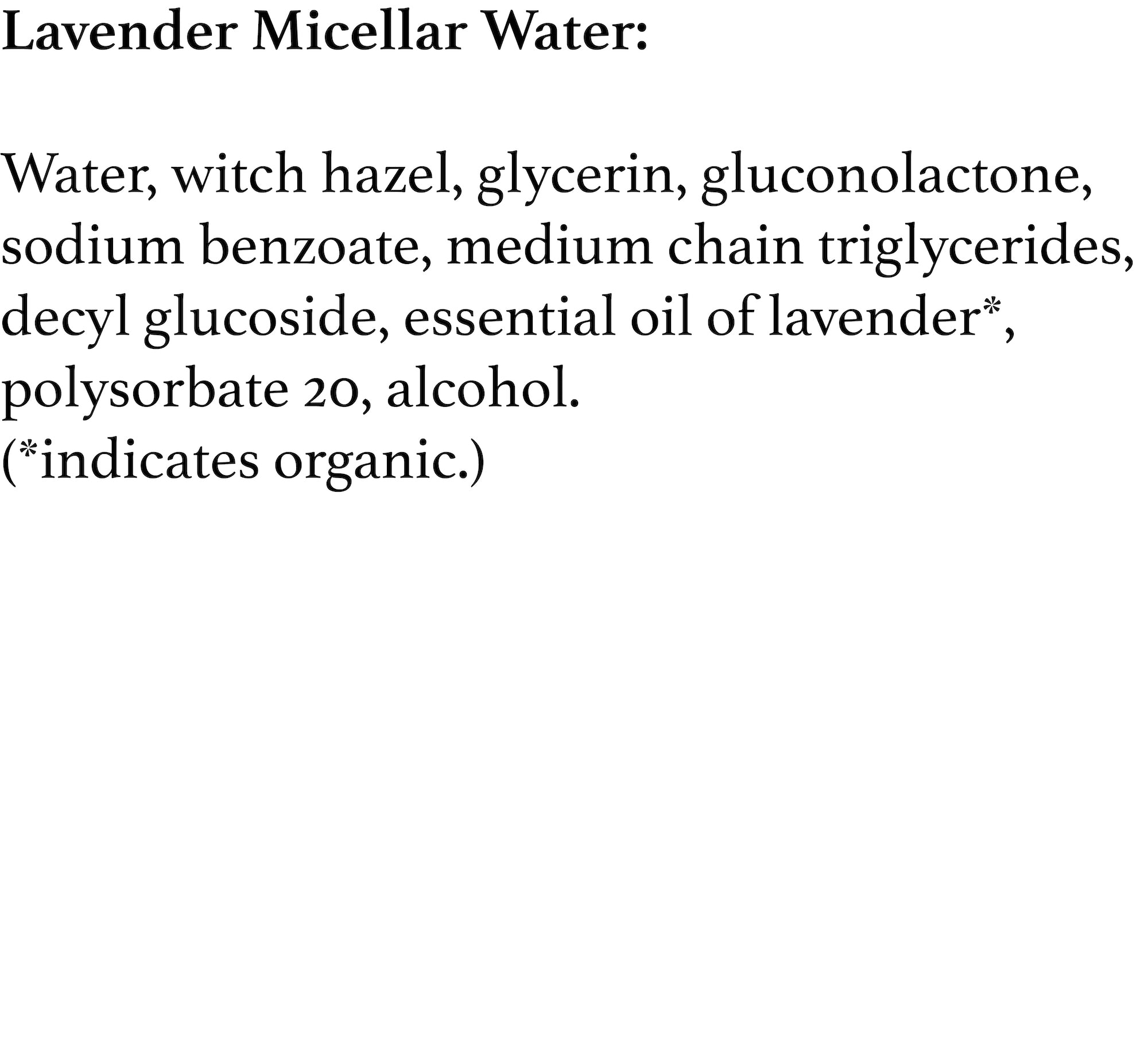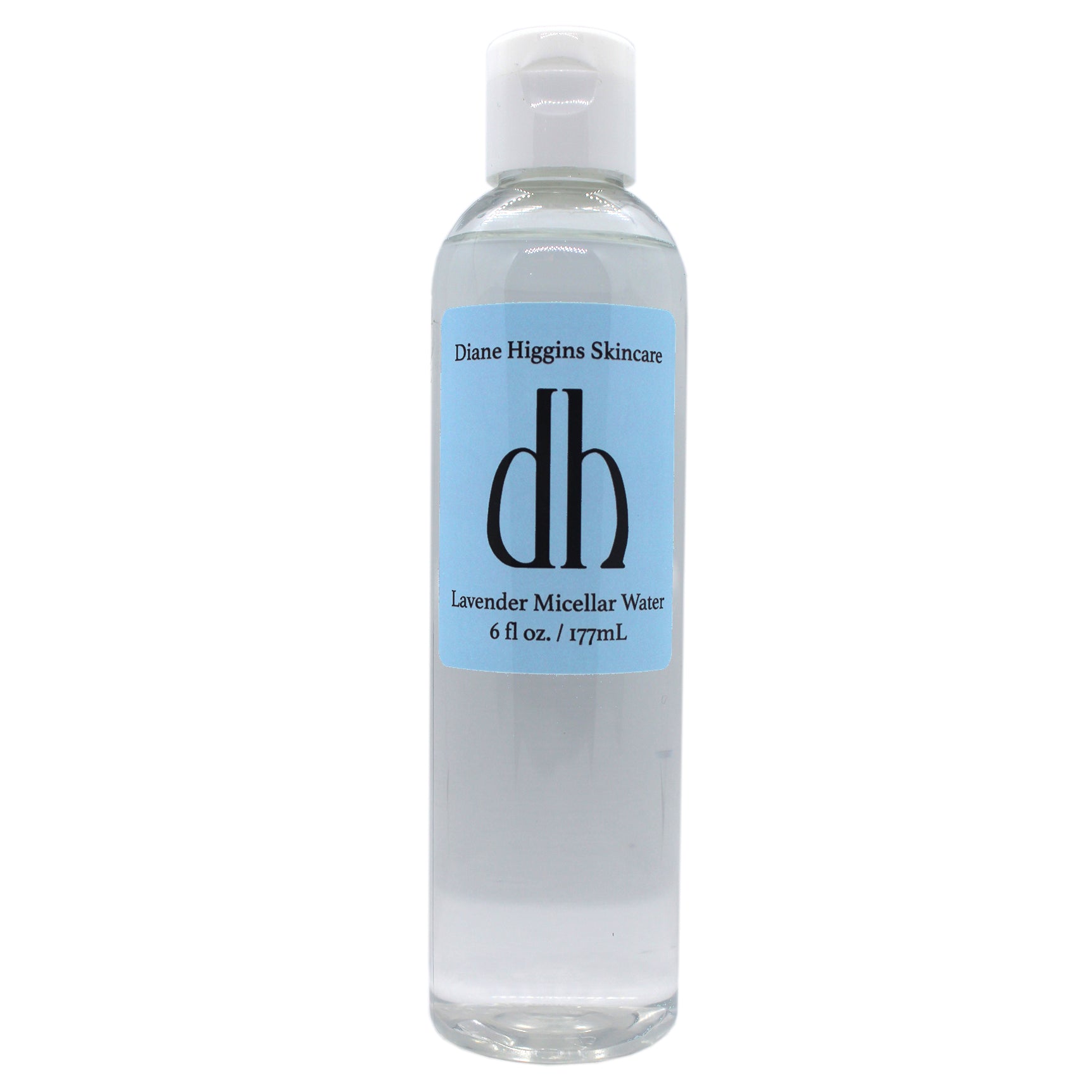 Lavender Micellar Water - 6 oz
Micellar water, what is it? 
Micellar water contains micelles, tiny sphere-shaped molecules that cling to dirt/oil as well as water, allowing it to quickly and effectively remove makeup and impurities on the skin.
When/how do I use it?
Put simply, this versatile 'cleanser' is a great supplement to your existing cleansing routine and it can be used in several ways. Use it as a pre-cleanser,or your first cleanse if double cleansing, to remove makeup, or you can use it after your cleanser to pick up hard to dissolve oil and impurities lodged in the pores or as a mid-day refresher because of its convenient no rinse properties. For removing eye makeup, soak a cotton pad with the micellar water and hold over eyes for several seconds before swiping clean. For your face, a quick swipe is sufficient. 
Who should use it?
ALL skin types. This formula, containing antibacterial organic lavender essential oil is especially cleansing and soothing so that even those with very sensitive / rosacea-prone skin will notice its purifying benefits.
Directions: Pick up dirt and grime from the skin with this versatile makeup remover, quick cleanser and toner. This can also be your first cleanse if you are double cleansing.  Apply a damp cotton pad and swipe over face and eye area.
Share
Love This One
After I clean my face this product continues to get off even more and I feel it refreshing my face at the same time - I use it on my face and eyes - getting off my eye makeup. Love it!!
In The Press
"Every beauty editor's best kept secret."
"Scoop is that Diane Higgins is the town's best kept secret."
"I call her the skin whisperer."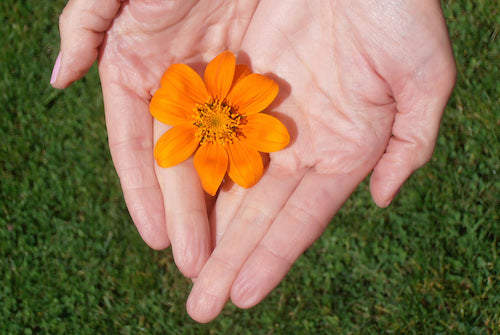 Nature Meets Innovation
Botanical Brilliance
With hand-selected botanicals and innovative technology, Diane Higgins creates a skincare journey that harnesses the true power of nature.
Learn More