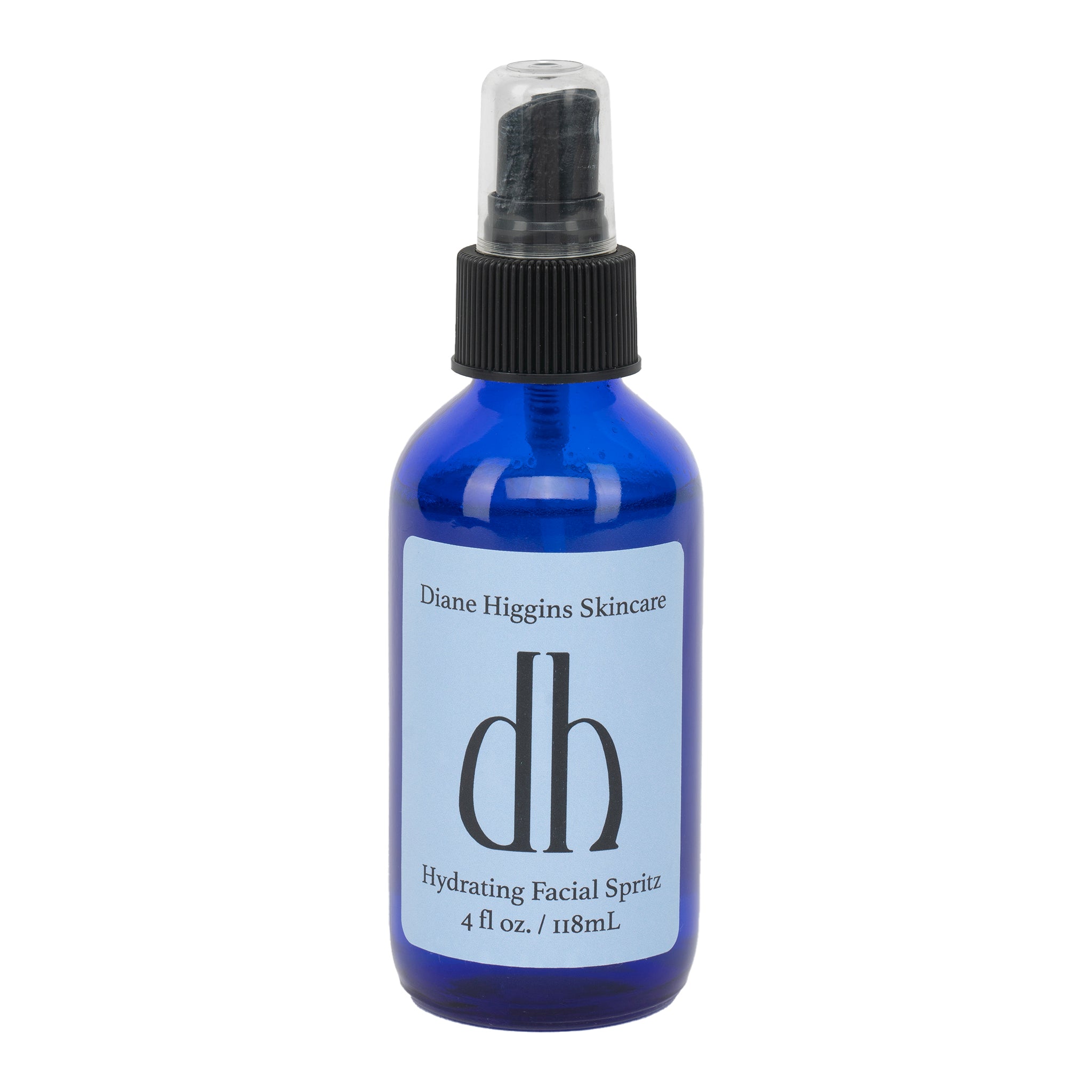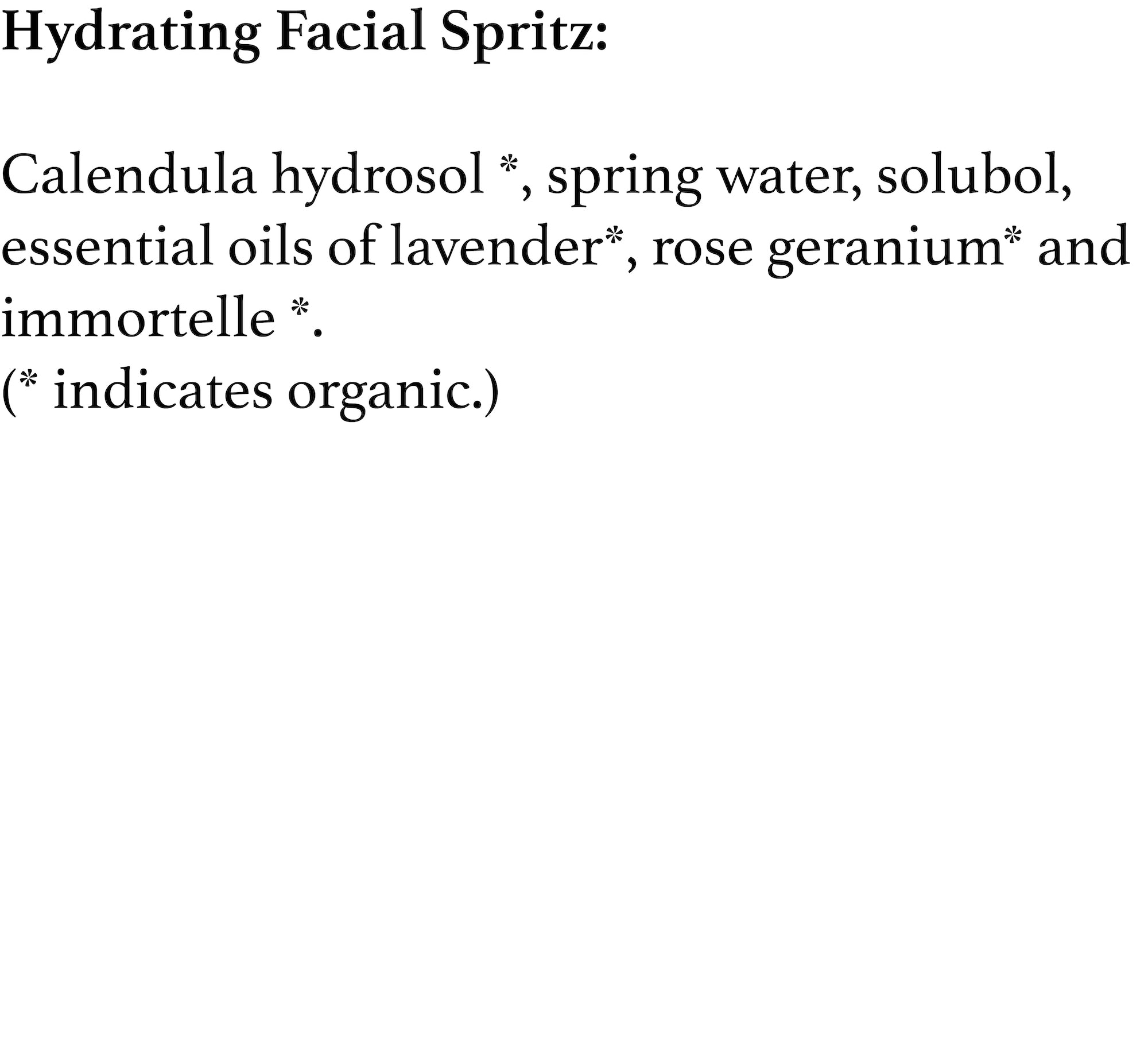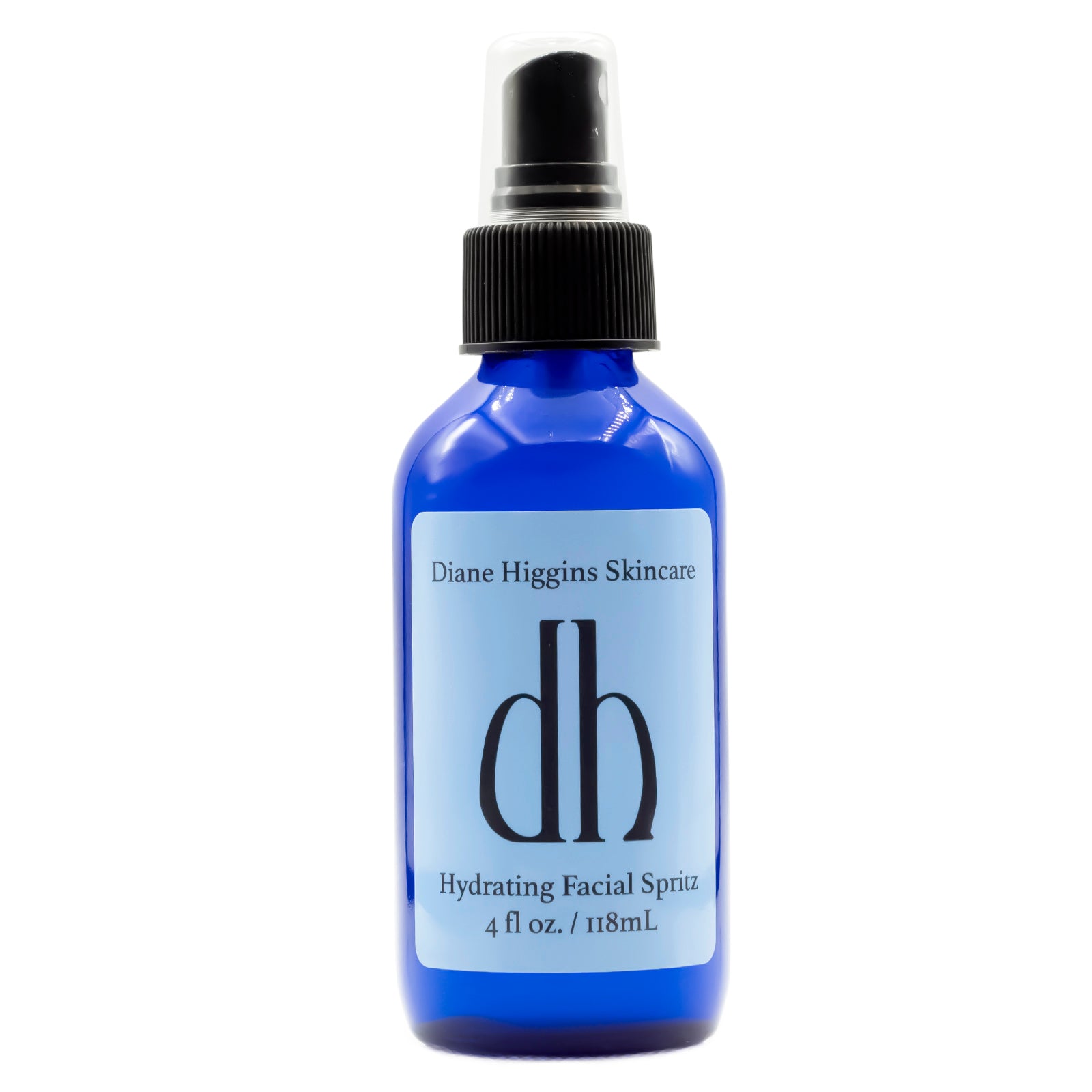 Hydrating Facial Spritz - 4 oz
Saturate your skin with this soothing intoxicating hydration booster! Formulated with Diane's  artisanal organic Rose hydrosol and combined with a beautiful blend of organic lavender and geranium essential oils and ethically sourced vegetable glycerin and vitamin E. Revive dry skin and stimulate cell renewal with this comforting mist. Perfect for use under one of my facial oils, serums or moisturizers. For dull, tired, dry & dehydrated skin. 
Directions: Shake gently before spraying. Spritz on the face after cleansing and before applying serums and/or moisturizers in the AM and PM. 
Share
A refreshing lift anytime
I use this toner when I need a little hydration boost, which is pretty often. The scent is yummy. Texture and scent are things I like about all of Diane's products. You can tell a lot of thought went into each and every one of them.
Only toner I'll ever use
Calming, delightfully scented toner perfectly suited to my somewhat sensitive skin. Love it!
Love the Hydrating Facial Spritz
This spritz is very hydrating. It comes out in a super fine mist, is cool and refreshing, and calms my skin. I was introduced to it years ago and won't be without it. Thanks, Diane.
Makes A World of Difference
Love the rose scented Youth Restoring Elixir and the Hydrating Facial Spritz. The perfect accompaniment for the drying effects of indoor heat in the winter!
In The Press
"Every beauty editor's best kept secret."
"Scoop is that Diane Higgins is the town's best kept secret."
"I call her the skin whisperer."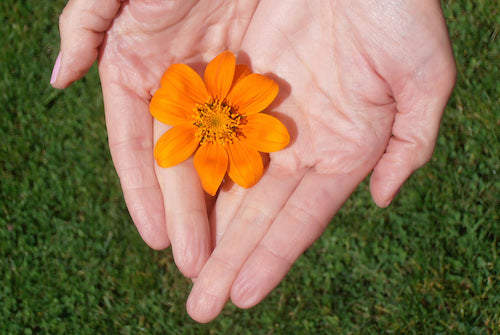 Nature Meets Innovation
Botanical Brilliance
With hand-selected botanicals and innovative technology, Diane Higgins creates a skincare journey that harnesses the true power of nature.
Learn More