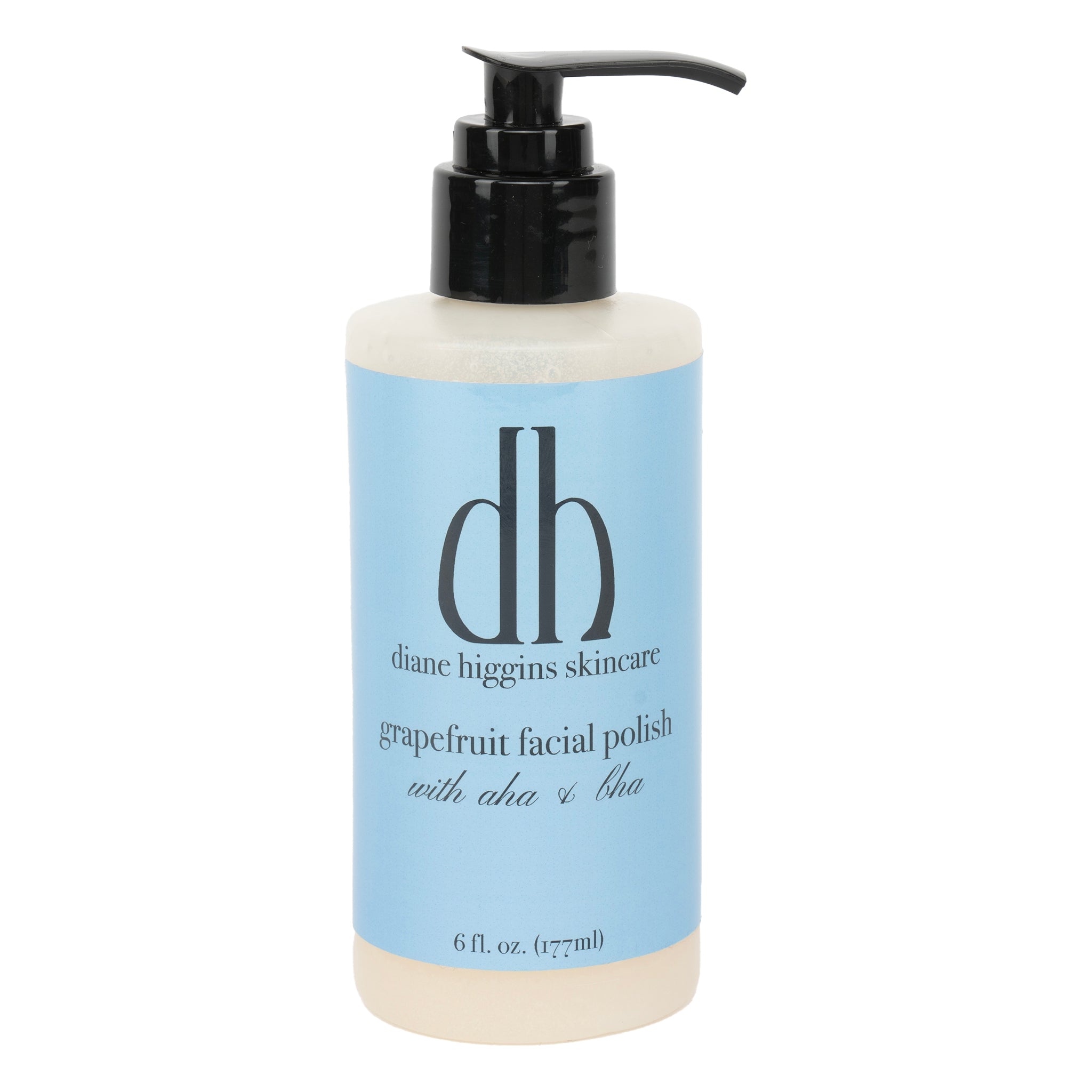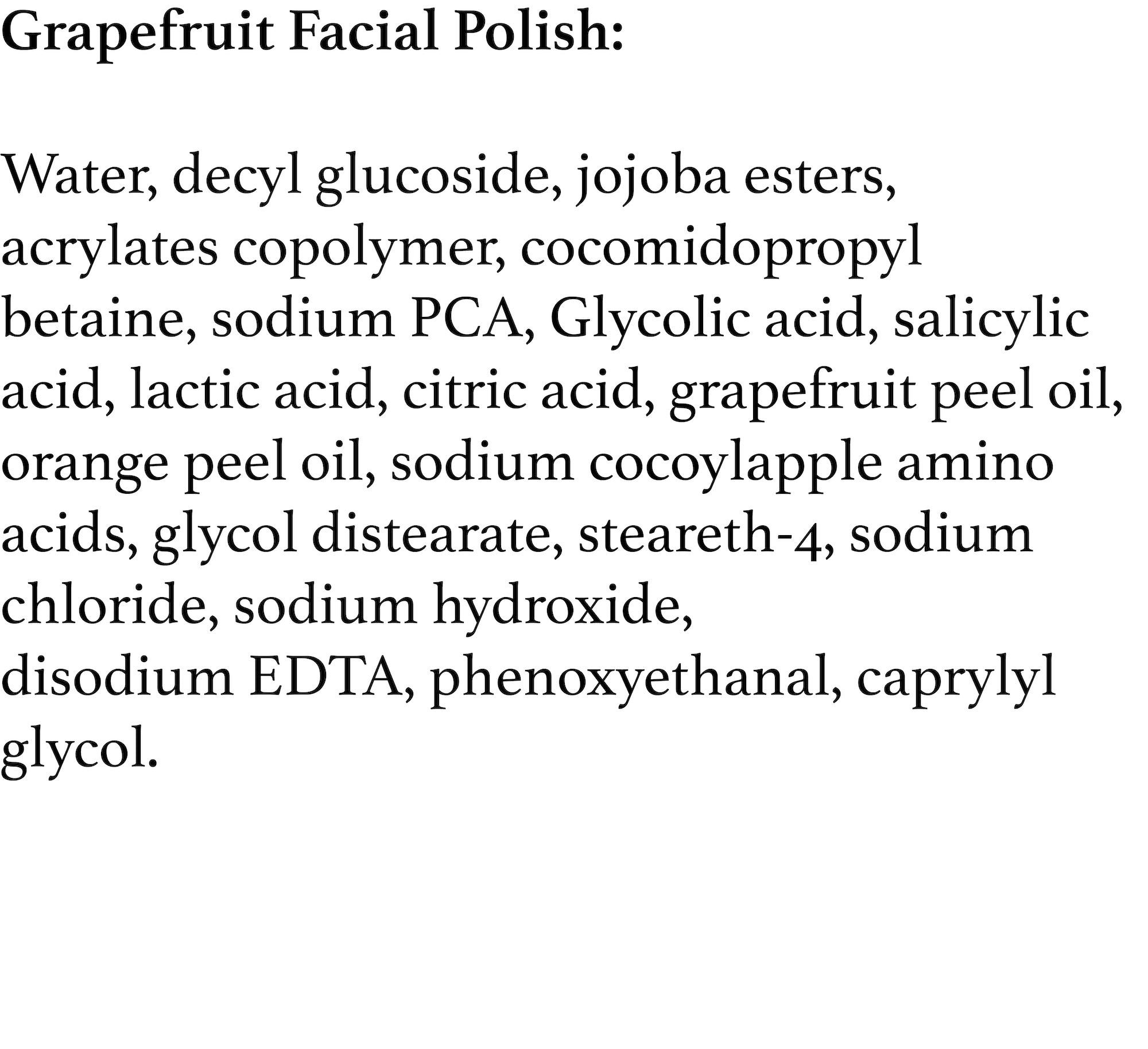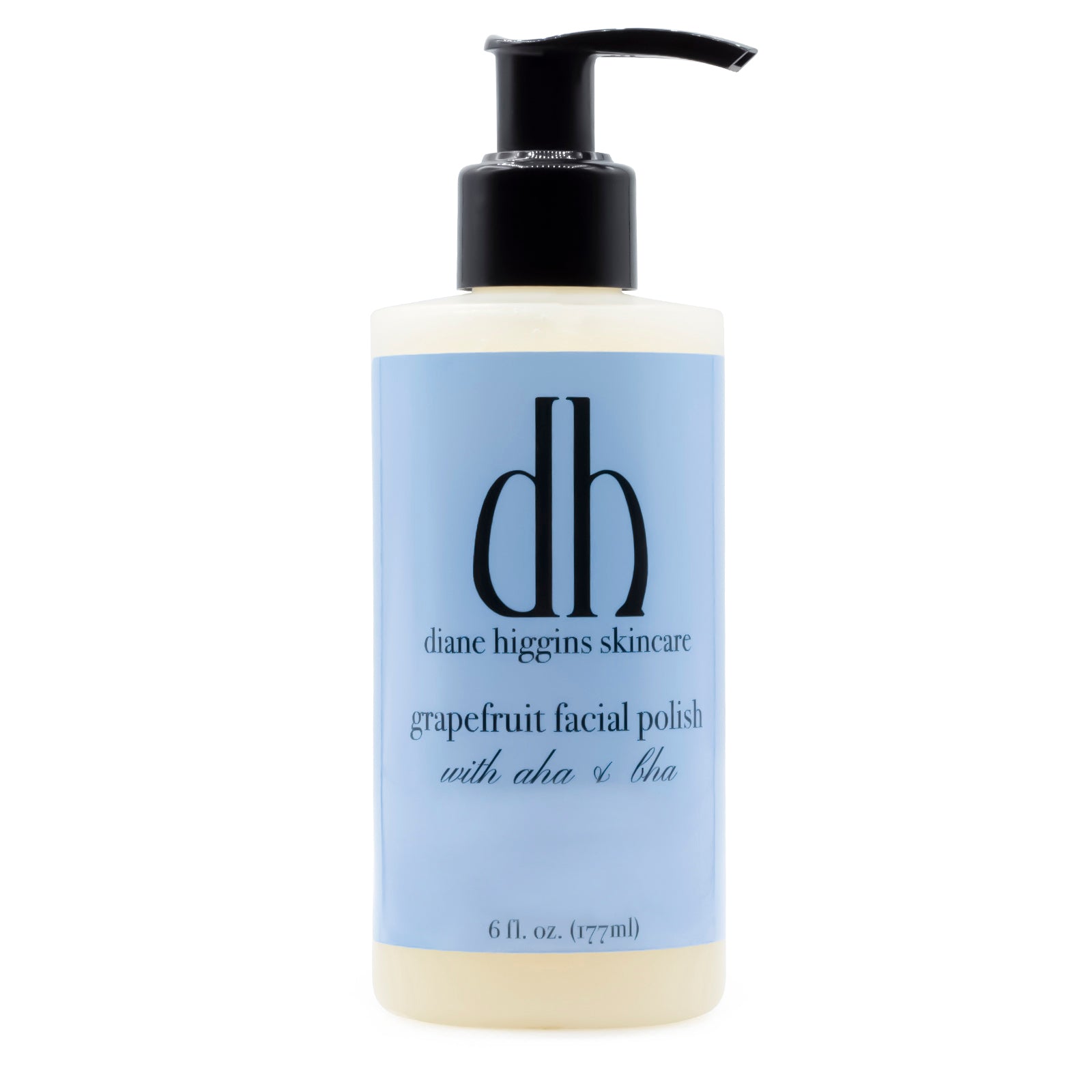 Grapefruit Facial Polish - 6 oz
The aptly named  exfoliating Grapefruit Facial Polish will leave your skin luminous and glowing with the combination of glycolic, lactic, salicylic acid , jojoba beads and fresh grapefruit essential oil. Very effective in removing dead skin cells and decongesting the pores and at the same time softening the skin. All of this with no irritation. Use the Grapefruit Facial Polish a few times a week for optimal gleaming skin. Great for women, men, teens and tweens of all skin types with the exception of those with eczema. 
Directions: Apply to damp skin and massage into the face, neck even the  decollete 2 to 3 times a week. Rinse very well, use your toner or facial spritz and then moisturize. Enjoy!
Share
Go-to cleanser
I've been using this cleanser forever, it's the best. It cleans, lightly exfoliates and never dries my skin.
In The Press
"Every beauty editor's best kept secret."
"Scoop is that Diane Higgins is the town's best kept secret."
"I call her the skin whisperer."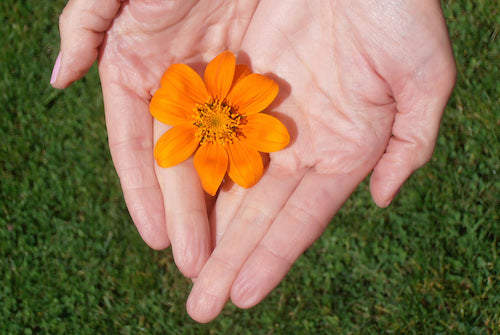 Nature Meets Innovation
Botanical Brilliance
With hand-selected botanicals and innovative technology, Diane Higgins creates a skincare journey that harnesses the true power of nature.
Learn More