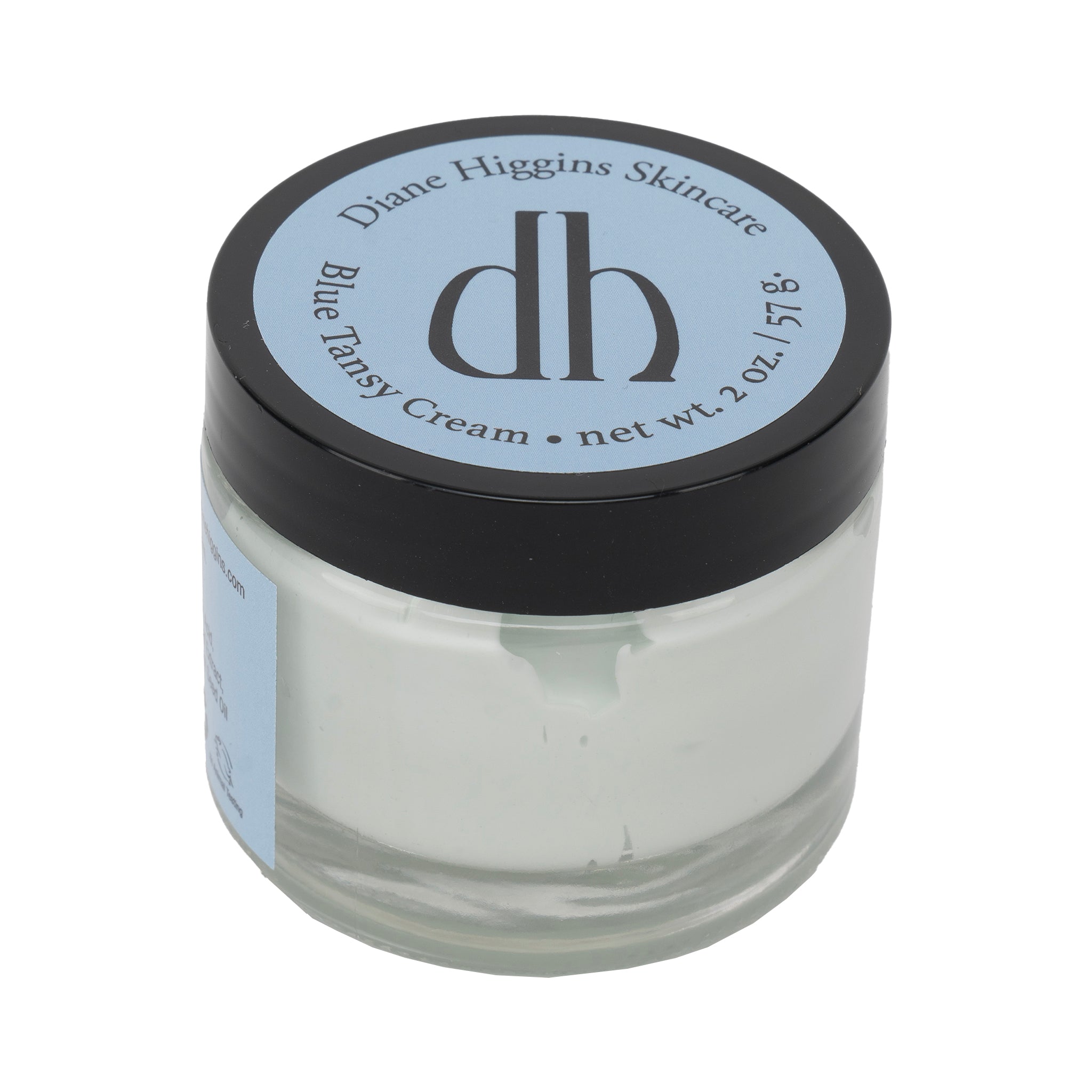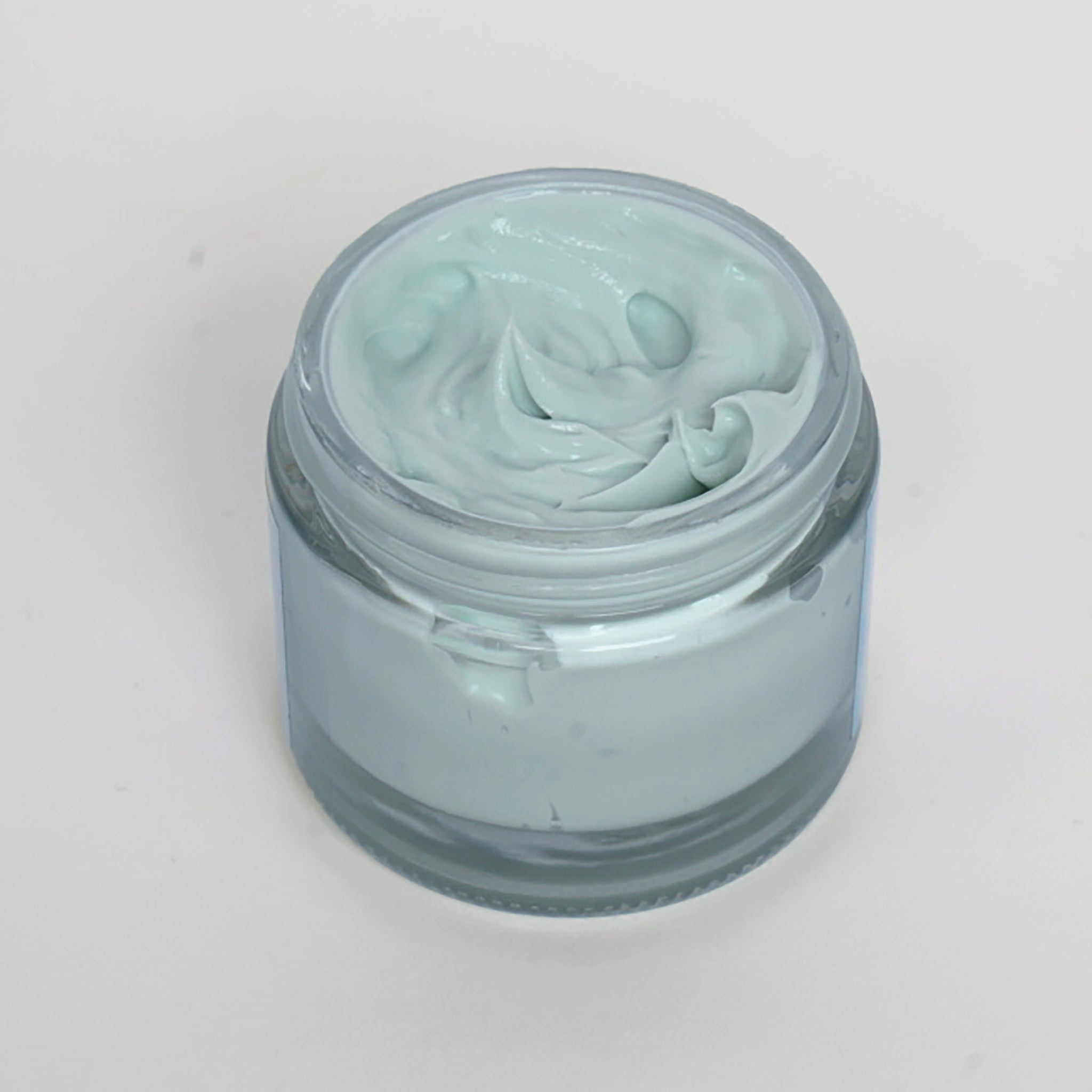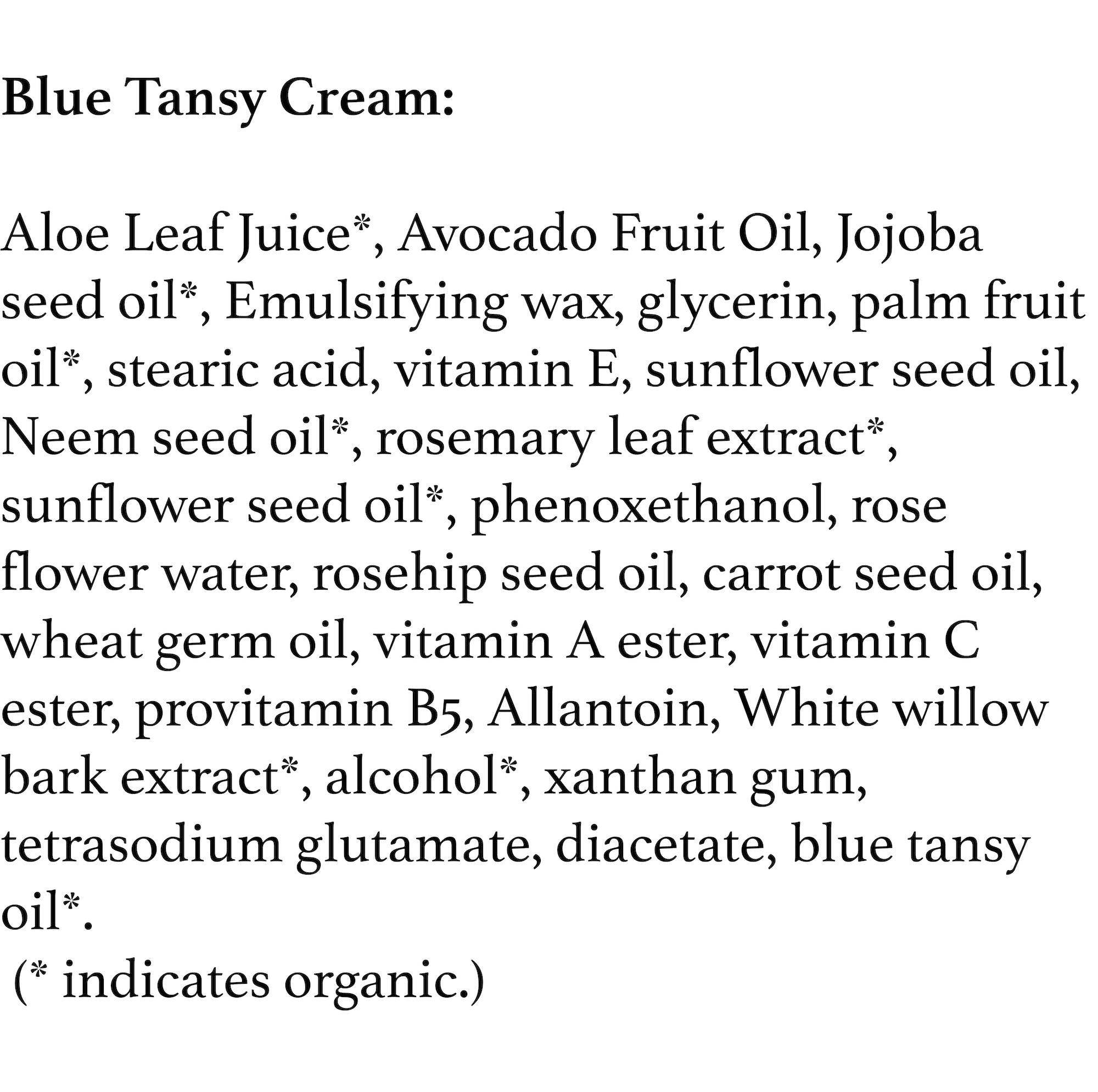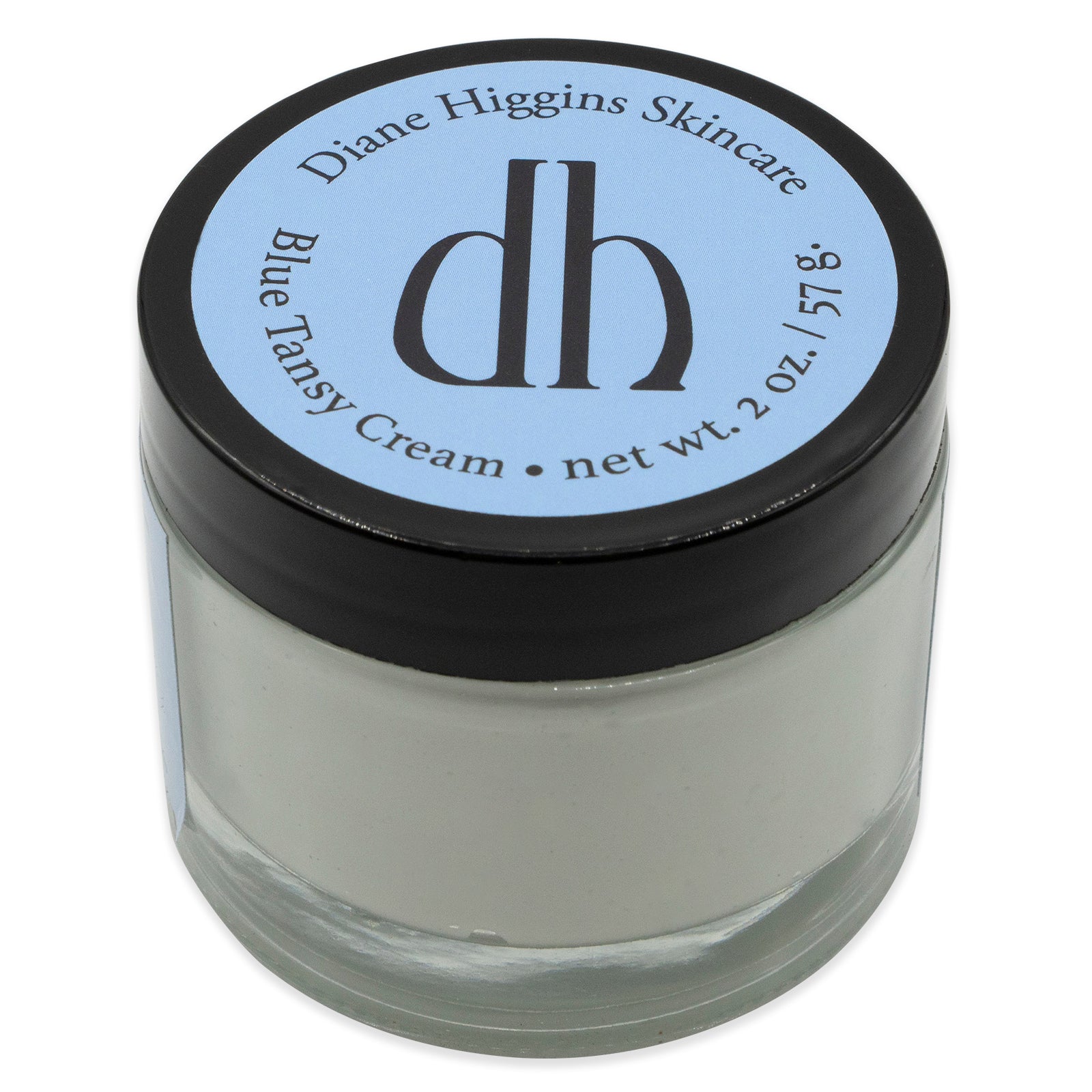 Blue Tansy Facial Cream - 2 oz
This antioxidant packed cream calms and soothes dry, environmentally stressed skin. Formulated with carrot seed oil and vitamins E, C and B5, this is a potent and rich cream perfect for dry, sensitive, rosacea skin types. The vitamins and nourishing oils used in this formula  provide skin-mending, moisturizing and collagen-boosting benefits. Additionally, organic Blue Tansy essential oil, with its highly anti-inflammatory chamazulene component and intoxicating aroma, make this cream a daily ritual your skin will crave.
Directions: Use daily: under sunscreen during the day and over serum at night. For dry, very dry, sensitive, rosacea skin types.
Share
In The Press
"Every beauty editor's best kept secret."
"Scoop is that Diane Higgins is the town's best kept secret."
"I call her the skin whisperer."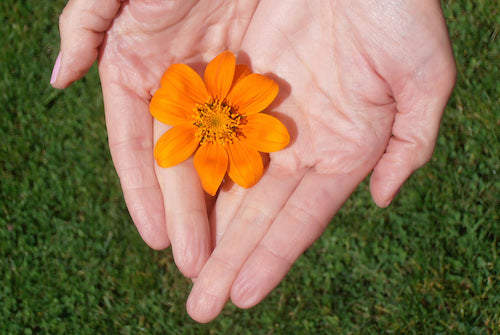 Nature Meets Innovation
Botanical Brilliance
With hand-selected botanicals and innovative technology, Diane Higgins creates a skincare journey that harnesses the true power of nature.
Learn More